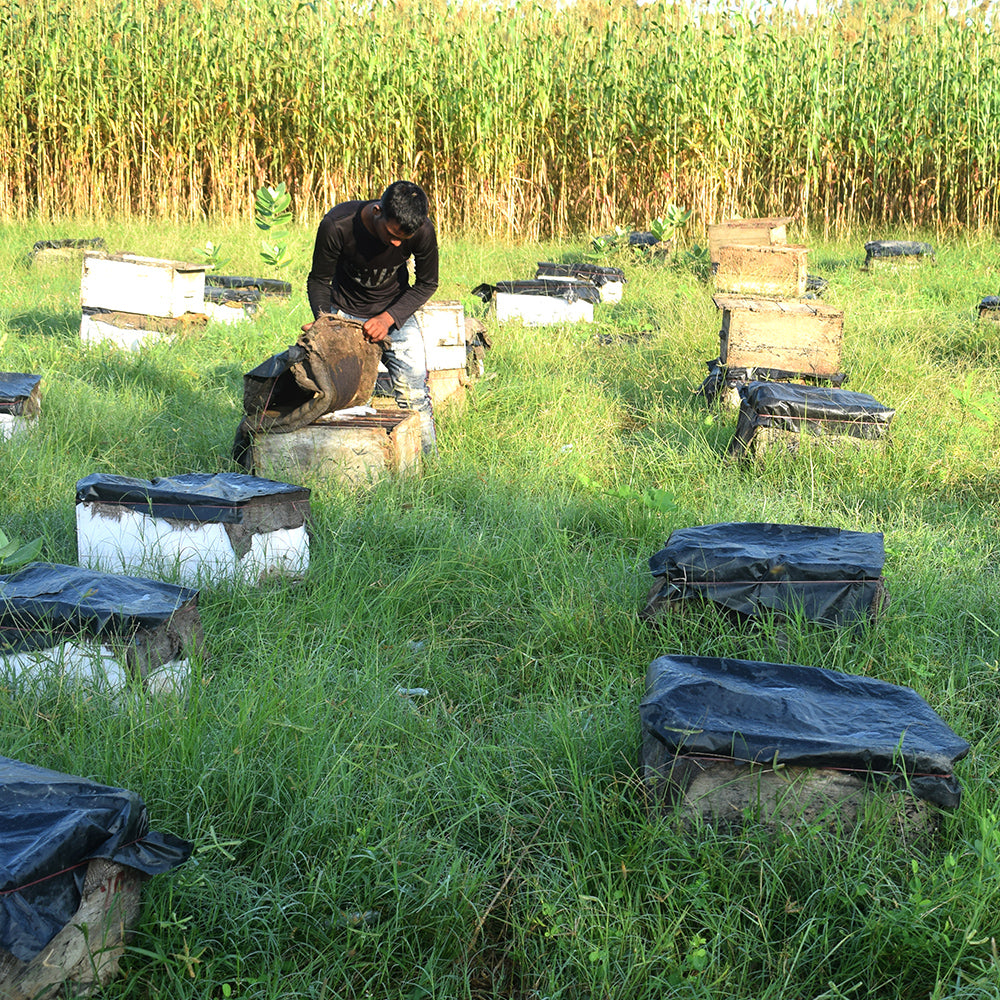 "Hiving our craft for 10 years"
We started our journey as beekeeping since 2010 along with a team of beekeepers who were experienced and excelled in beekeeping. With the result we were a success day one and started supplies to many vendors who were directly involved in Export. We were accredited for quality by our customers . Our Honey is produced among Pristine Ranges of Western Rajasthan and Landscapes of Uttarakhand .
Our range of Honey collection contains extraordinary health benefits. We are proudly 100% Pure Natural honey. We built a thriving system in 2014 that met the apiary requirements and helped to support plans for sustainable expansion.
The opportunity arose in 2018 to expand the business so we purchased more Apiaries. At the time there was excitement to integrate, strengthen and grow the Honey Team . We always had a commitment in providing the best quality products with as little human interference as possible. Today we work tirelessly as a company to honour our traditions while using the best bee keeping practices possible, the cleanest and cutting edge manufacturing processes and leading product ranges. What sets us apart is owning our hives and provide Quality Honey to our buyers. By purchasing any of our honey, you can be assured at every step of our process, your honey has been handled with care and is Pure & Authentic Premium Raw Honey. We firmly believe in sustainable land management, beekeeping, quality assurance, regulatory compliance, packaging development and logistics.